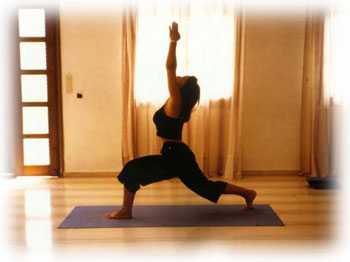 Chrissie has been practising yoga for 45 years and teaching for 40. The first diploma course she attended was in Chester, using the British Wheel of Yoga syllabus. After moving to Cambridge, she attended the Dharma Yoga Centre, headed by Swami Dharmananda Saraswati and received a teaching diploma in the Satyananda School of Yoga (Bihar). She also holds a British Wheel of Yoga Certificate of Recognition. This was followed by a Yoga Therapy course with the Biomedical Trust in London after which she specialised in asthma and back problems.

She teaches six intermediate classes per week and travels all over the country giving In-service training days, seminars and workshops.

Chrissie has written and produced three yoga practice manuals, which are widely used by students and teachers all over the world. Her latest deep relaxation CD is also becoming popular as an aid to yoga practice.

Please browse this website. There are free downloads and information on events, classes and how to obtain the manuals. Manuals are available at discounted rates at Seminars and Training Days and in bulk for teachers to purchase for their students.